Welcome
Wave Robotics (Team 2826) is the Oshkosh, Wisconsin, USA, team participating in the First Robotics Championship since 2008
Membership Forms are now live!
You have all been waiting for it and the day is here. Signup forms for the 2019-2020 season are now live. Whether you are a new or returning student, mentor, or volunteer you can sign up soon by clicking the link below.
Come Catch the WAVE!! Membership Forms are now live!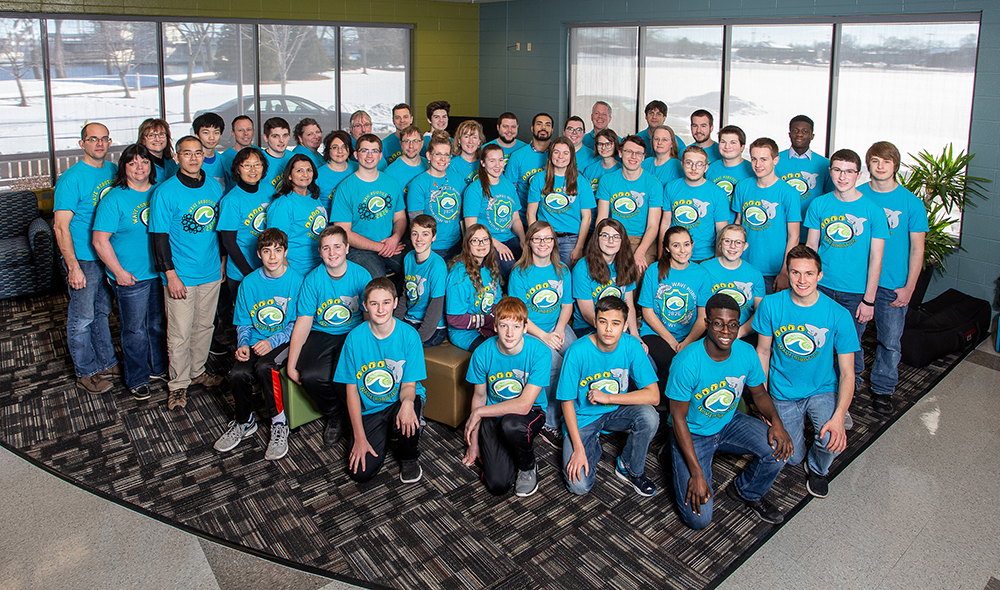 Wave Robotics was started in 2008 with the goal of providing STEM based opportunities to students through the FIRST Robotics program. A goal of Wave Robotics is to retain students in the local area as they enter employment.  
Since then, Wave Robotics has expanded to offer K-12 programming in FIRST programs, camps, and different outreach and demonstration initiatives.
There are over 150 students and 40 volunteers engaged in Wave Robotics program offerings each year with thousands more additional students impacted with our outreach and Lego League competitions.
The program has steadily expanded to offer new opportunities, and we are always looking for volunteers. Please visit our contact page if you are interested in volunteering!