Welcome
Wave Robotics (Team 2826) is the Oshkosh, Wisconsin, USA, team participating in the First Robotics Championship since 2008
2020 Season Suspended.  We are looking forward to 2021!
The 2020 Season was cancelled due to COVID-19.  Wave will be back as soon as we can to prepare for an exciting 2021.
Wave will see exciting changes for 2020-21.  Stay tuned for announcements!
Support Wave Robotics
See how you can support Team 2826 and its efforts to introduce science, technology, engineering and math to students at schools in Winnebago county
Resources and Forms for Current Members
Looking for documents and forms? You can find them in our For Members section.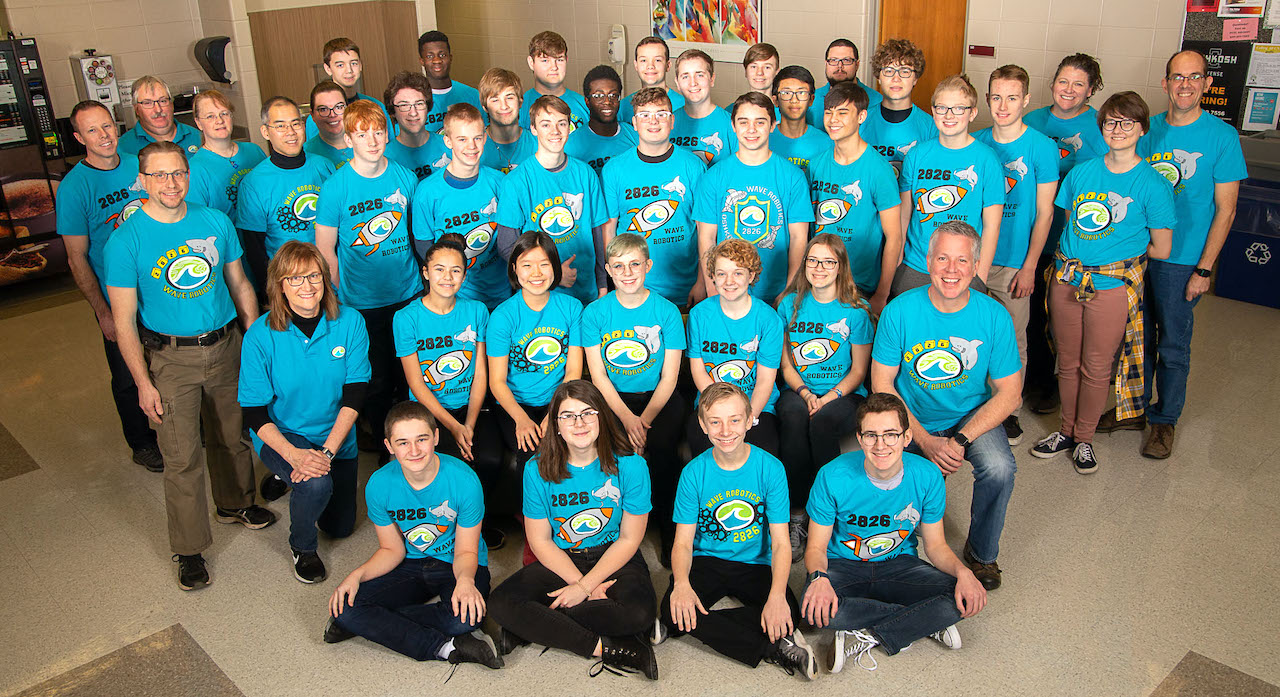 Wave Robotics was started in 2008 with the goal of providing STEM based opportunities to students through the FIRST Robotics program. A goal of Wave Robotics is to retain students in the local area as they enter employment.  
Since then, Wave Robotics has expanded to offer K-12 programming in FIRST programs, camps, and different outreach and demonstration initiatives.
There are over 150 students and 40 volunteers engaged in Wave Robotics program offerings each year with thousands more additional students impacted with our outreach and Lego League competitions.
The program has steadily expanded to offer new opportunities, and we are always looking for volunteers. Please visit our contact page if you are interested in volunteering!