Wave at Lakeside Elementary
Wave got to meet some kids from Lakeside Elementary!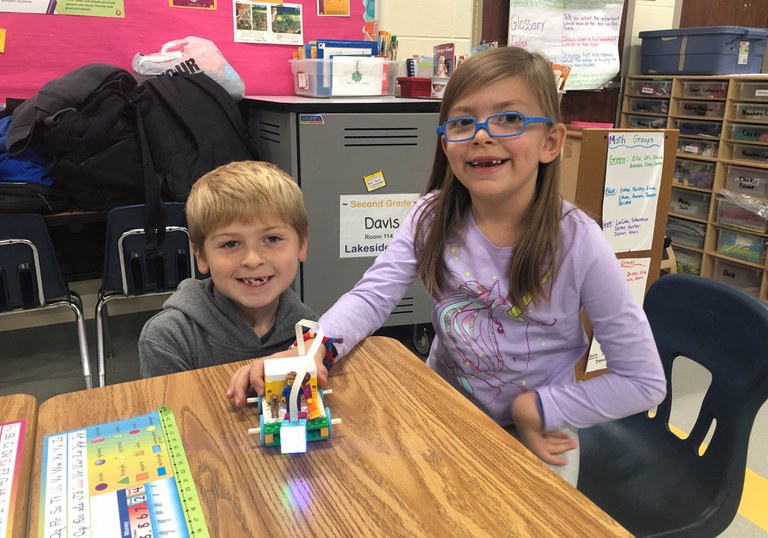 On November 16, 2022, some kids went to go out and see some of our friends from Lakeside Elementary. We got to show the kids all about what we do at Wave Robotics and they even got to try making their own with Legos. We wanted them to learn more about robots and get them interested in them.
We started with showing them a little bit of what we do with a slideshow and after we got to help them make catapults from a few basic materials. Afterwards the kids split up into groups and did some activities. Half of the kids went to go make binary bracelets with their first initial and the other half built and programmed their own robots with the lego SPIKE ESSENTIALS kit. Halfway through the kids switched so everyone got a turn. 
All the kids were very excited to learn more about the robots and we hope we can see them again soon!